Online therapy, also known as e-therapy, e-counseling, teletherapy, or cyber-counseling, involves providing mental health services and support over the internet. This can occur through email, text messaging, video conferencing, online chat, messaging, or internet phone. Online therapy can occur in real-time, such as in phone conversations and text messaging, or in a time-delayed format, such as through email messages.
E-therapy has limitations, but it is quickly becoming an important resource for a growing number of consumers. There are a number of reasons why a person might choose an online therapy option, including the convenience and accessibility that this delivery method provides.
Primary tools for communicating in online therapy include:
Email
Text messaging
Real-time chat
Internet phone
Videoconferencing
Mobile device apps
Such services may be accessed via a desktop computer or laptop, but mobile apps are also becoming an increasingly popular option.
Distance communication between a therapist and client is not a new concept. Sigmund Freud utilized letters extensively to communicate with his clients. Self-help groups began emerging on the internet as early as 1982. Today, there are numerous sites offering mental health information as well as private e-therapy clinics.
The growth in online counseling and mental health services has led to the foundation of the International Society for Mental Health Online. This dramatic rise in the availability of online health care has led to a need for information and guidelines for customers interested in receiving mental health services via the internet.
In recent years, online sites and apps devoted to mental health services have become increasingly popular. Options such as Talkspace and BetterHelp provide a range of options and price points, making these options appealing to those looking for affordable and convenient treatment options.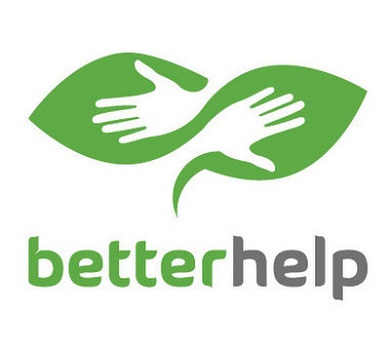 The prevalence of smartphones has led to a number of app-based options that are accessible and often quite affordable. Evidence also increasingly shows that such options may be an effective treatment option for some people.
While online therapy presents some challenges, it has received support from many patients who have utilized online mental health treatments. In a review of studies published in the journal World Journal of Psychiatry, patients receiving mental health treatment through video conferencing reported "high levels of satisfaction.
Research also suggests that online therapy may be effective in the treatment of a number of health issues. This is good news for many people, particularly those who live in rural areas where access to mental health services may be limited.
In one study, researchers found that online CBT combined with clinical care was effective in the treatment of depression, anxiety, and illness-related emotional distress. In some cases, the results indicated that some patients actually had better outcomes with online treatment than those who had traditional in-person CBT.
Cognitive-behavioral therapy is one of the most well-studied forms of treatment and has been shown to be effective in the treatment of a range of mental conditions including depression, anxiety, PTSD, eating disorders, and substance abuse. CBT works to help people identify and change negative thoughts and behaviors.
A 2015 study found that internet-based cognitive-behavioral therapy was just as effective as traditional face-to-face CBT in the treatment of anxiety disorders. One 2017 review of studies also concluded that online CBT was an affordable and effective option for the treatment of mental health issues.
Online therapy is not appropriate for everyone, but there are times when people might prefer this approach. For example, those who feel uncomfortable attending traditional face-to-face support groups might benefit from internet-based options.
Online psychotherapy services have some advantages and disadvantages that should be carefully considered. Convenience is often cited as one of the greatest benefits while unreliable technology and lack of insurance coverage are potential downsides.
Before you decide if online therapy is right for you, think about issues such as confidentiality, ethical and legal issues as well as the qualifications of online therapists.